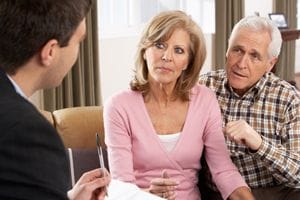 People just like you challenge Wills every single day, right across NSW. It's becoming as common as divorce. The sad truth is that a high number of Wills are either poorly constructed, written in a way that doesn't sufficiently provide for the entitled beneficiaries (you) or constructed illegally (by way of Undue Influence, Fraud, Forgery or a lack of Testamentary Mental Capacity).
If this sounds like a situation you might be in, you should consider taking action by challenging the validity of the Will. By doing this, you are acting within your legal rights and are effectively arguing that Probate of the Will should not be granted because of one or more reasons.
While this is undoubtedly the worst possible time to be thinking about doing something like this, the process is not as difficult as you might think. To take the first step, with no obligations at all, simply pick up the phone and give one of our experienced Contested Wills & Estates Team members a call for a free and confidential chat about your individual circumstances.
One of our expert Will Challenge Lawyers will give you a free appraisal over the phone after assessing your situation, including a breakdown of your rights and entitlements, so you can relax knowing exactly where you stand.
We have been helping people like you receive their proper entitlements in challenged Will matters since 1969. Be assured that with us you'll have a fighter in your corner and someone you can rely upon to ensure your legal rights are upheld. We act for people all across NSW and have four convenient offices located in the heart of Sydney's CBD, Parramatta, Newcastle and Central Coast.