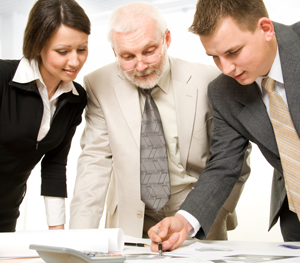 Mediation is frequently used when contesting a Will or challenging a Will as an alternative to going to Court. It is a confidential meeting that takes place between both parties, with a lawyer (or suitably qualified professional) acting as a 'Mediator'. Mediation is the most common form of Alternative Dispute Resolution (ADR). Mediation is frequently used to reconcile Will disputes, without incurring all the costs involved with a Court hearing.
Not only does mediation offer a far more cost-effective way of resolving disputes, but it also acts as a buffer between the two parties that gives them the chance to ensure the relationship isn't irretrievably damaged. It's about trying to come to an agreement that makes both parties happy, instead of proceeding with a lengthy Court battle that almost always ends in a breakdown of the relationship.
The goal of mediation is to get both parties to agree on a settlement, right there on the spot, during the meeting. Once a settlement has been mutually agreed upon, the focus turns to clearly documenting the terms and signing a document containing them.