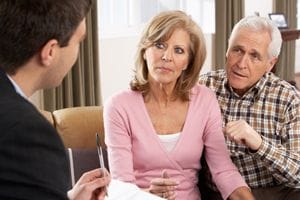 Are you looking to contest, challenge or defend a Will?
We can help. Have you been treated unfairly or left out of a Will? Or are you an Executor faced with defending a Will? If so, please know that you are not alone.
We've been acting for the people of NSW in disputed Will matters for over 30 years and have successfully helped hundreds of people get the justice they rightly deserved. Our Contested Wills & Estates Team understands what it takes to resolve contested Will matters successfully, with your best interests in mind.
Whether you've been completely left out of a Will or given a benefit below what you believe you are entitled to, know that with us you've got a fighter in your corner.
If you are considering challenging a Will, contesting a Will or defending a Will it's vital that you seek professional legal advice before taking the next step. Every matter is different, which is why we take the time to understand your unique situation and provide you with correct advice.
Contact our team today for a free appraisal to allow us to learn more about your individual circumstances.
If you'd like further information please be sure to read our FAQs or just give our Contested Wills & Estates Team a call now on 1300 124 533 or send us a message using the form at the bottom of this page.