Partner - Accredited Specialist (Family Law)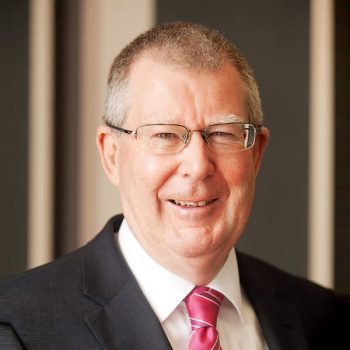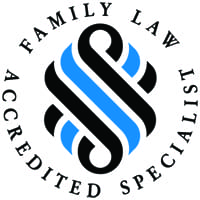 City born and country raised Warwick Gilbertson understands people as much as he understands the law.
Warwick Gilbertson is Partner at Turnbull Hill Lawyers and is widely recognised as one of the most knowledgeable and respected legal professionals in New South Wales (NSW), particularly in areas of law related to Wills & Estates.
City born and country raised, Warwick understands people as much as he understands the law.
It is this combination of talents, coupled with over 35 years of legal experience, that has seen Warwick become sought after for his expertise in areas and matters relating to Estates, Trusts, Wills, Superannuation Funds, Companies, Powers of Attorney, Guardianship, Business entities and the claims that can be made upon them.
Warwick's journey as a lawyer has brought him far since being admitted in 1980 to practise as a solicitor of the Supreme Court to now being Partner at Turnbull Hill Lawyers. He is the partner in charge of the Wills & Estates, Family Law, Estate Planning and Business Succession teams. He works alongside Adrian Corbould (Accredited Specialist Wills & Estates Law), Mary Windeyer, and Kaylyn Lyle in the Contested Wills & Estates Team.
As a person who cares greatly about others it comes as no surprise that Warwick, and the various teams he leads, commit themselves wholeheartedly to protecting families and other stakeholders in Australia.One way they achieve this is by structuring a client's existing and future wealth in a way that strategically minimises risk. Clients with a range of personal interests and business assets find this service a vital component of their broader risk management and planning strategies.
Warwick sees this planned and proactive approach to risk minimisation as a key service for many of his clients, rather than the more traditional approach of only assisting the client when a problem occurs. His accreditation as a Family Law Specialist is a testament to his expertise in dealing with property settlement matters; especially those cases that involve the added complexity of trusts, companies, self-managed super funds and partnerships.
He has extensive experience in Will Disputes, Contested Wills, Challenged Wills and Family Provision Claims in the Equity and Probate Divisions of the Supreme Court. This includes claims for equitable relief.
Warwick is a Trust and Estate Practitioner (TEP), a specialist designation given to him by STEP the worldwide professional association for those advising families across generations. He is one of only a handful of TEPs in the wider Hunter region and the only TEP available to advise families in Lake Macquarie.
Warwick made the move to Newcastle from the Central West of NSW in 2003 to join the team at Turnbull Hill Lawyers. When Warwick is not assisting clients he can be found out and about with friends and family, or involved in his local church.
Warwick is currently a Chair of the Bishop Tyrell Anglican College Council and a Member of the Board of Directors at The Business Centre (Newcastle).
---
Qualifications
Bachelor of Law (University of Tasmania)
Accredited Specialist (Family Law) since 1993
Legal Practitioner of the Supreme Court of Tasmania since 1975
Practitioner of the High Court of Australia since 1975
Solicitor of the Supreme Court of NSW since 1980
Associate Member of the Taxation Institute of Australia
TEP – Full Member of The Society of Trust and Estate Practitioners (STEP)
---
Memberships