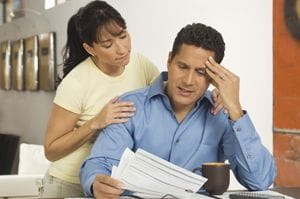 Disputing a Will is different to contesting a Will or challenging the validity of the Will. Disputes specifically relate to how the deceased's Estate and various assets are, and should be, divided among one or more beneficiaries.
Sadly, when these disputes arise it is usually at the worst possible time... a time when loved ones are emotional and not always thinking rationally about what is fair and what is right. If this sounds like a situation you might be in and you think you are being treated unfairly, there is something you can do about it. While it might seem easier to let it slide and not make waves during such a tough time, you need to think about not only your future, but the future of your family.
We understand how difficult the decision to dispute a Will is and appreciate that the matter is sensitive. We've been assisting people just like you since 1969. Our Contested Wills & Estates Team has the experience and expertise required to handle these situations in a way that takes the stress of doing something like this out of the equation, allowing you to focus on moving on with your life and supporting your family.
To take the first step, give one of our qualified team members a call for a free and confidential chat. One of our Will Dispute Lawyers will give you a free appraisal over the phone after they have an understanding of your situation.
We have been helping people like you receive their proper entitlements in disputed Will matters for over 40 years. We act for people right across NSW and have four convenient offices located in the heart of Sydney's CBD, Parramatta, Newcastle and Central Coast. Give our team a call today.