Do I need to go to Court to contest or challenge a Will?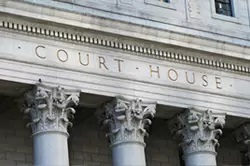 Our aim is to try and resolve your matter as quickly and as cheaply as possible. We only go to Court as a last resort. This allows you to avoid unnecessary legal expenses.
We present the executor with thoroughly prepared and detailed documents outlining your claim. With the documents that we prepare for you the executor will have, from the onset, an understanding of the strength of your claim.
Unfortunately, not all executors behave responsibly when contesting a Will or challenging a Will. Even in cases where we present the executor with overwhelming evidence on the strength of their claim it is possible that they will refuse to settle. We will endeavour to resolve your claim before going to Court, however, depending on the attitude of the executor this might not always be possible.
In the event that your case is one of those unlikely cases where going to Court is necessary, you need not worry. Our Contested Wills & Estates Team will represent you. We will invest our expertise, knowledge and experience to ensure you achieve the best outcome.
Look for options for settling Court disputes? See Also: Mediation