Does the law vary between states when contesting a Will or challenging a Will?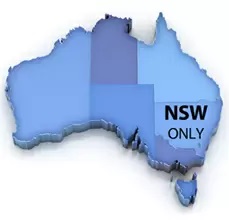 Yes. The legislation related to contesting a Will and challenging a Will does vary between states in Australia.
At Turnbull Hill Lawyers, our Contested Wills & Estates Team specialise in matters where the deceased estate is mostly located in New South Wales (NSW).
We do not act in matters where the deceased estate is mostly located in any other state.
However, if a client approaches us with a matter that is governed by legislation outside of NSW, we can direct them to a reputable specialist in the corresponding state. We will also provide as much information as we possibly can, about the best way to proceed, before passing the matter over.
How do I know which State's laws apply?
Whichever state the deceased's assets were mostly held in, that state's laws will apply.
If you are not sure where the assets are situated it is recommended giving our team a call to organise a free appraisal or send us a message using the form at the bottom of this page. After your free appraisal we will be able to tell you which state's laws are applicable in your situation.
Upcoming Events
Have you been left out of a Will?
Thursday 7th October 2021 @ 6:00 PM,
Zoom video meeting.
Presented by Peter Elliott
Register Today
All Events