The Forfeiture Rule Explained: Allison Baden-Clay Case Study
Written on the 9 May 2017 by Adrian Corbould
"And for what? For a little bit of money? There's more to life than a little money, you know. Don't you know that? And here you are, and it's a beautiful day. Well. I just don't understand it."
- Police Chief Marge Gunderson, Fargo (1996)
"Financial gain" (ie. money) is often the motive for murder - as was pressed by the Crown in the final court appeal of the 2012 murder of Allison Baden-Clay by her husband Gerard Baden-Clay.
In 2016, the High Court of Australia upheld the murder conviction of Gerard Baden-Clay of the murder of his wife, Allison, following several appeals.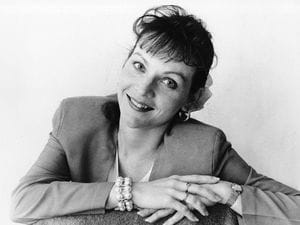 Allison's last Will made in 1997 named her husband as sole Executor and beneficiary, and he was named as sole beneficiary of her +$800,000 insurance policies.
Under the "forfeiture rule" - where a person is found guilty of murder, manslaughter or "unlawfully killing" another person, the offender cannot benefit from the deceased following the killing, as in the above matter, receiving benefit under the victim's Will. The offender "forfeits" any potential benefit.
On application of the rule, the offender becomes disqualified from having any interest in the victim's assets, including superannuation and life insurance, and is ineligible to benefit from the principle of survivorship. The estate will be administered as if the offender's interests in the estate do not exist or as if those gifts have been struck out.
In February 2017, by application of the forfeiture rule, the Brisbane Supreme Court ordered that Gerard Baden-Clay had no right to his wife's estate due to his conviction, despite being name sole Executor and beneficiary, and ordered Allison's father as Executor and trustee.
In May 2017, the Federal Court of Australia ordered for Allison's $800,000 insurance policies, which did not form part of her estate, to be transferred to her estate, and following the removal of Baden-Clay as beneficiary in her Will, for the estate to be divided equally between their three children.
This last case now brings an end to the 5 years of criminal and civil litigation in what is clearly a tragic case for all involved.

Author:
Adrian Corbould
About: Adrian is an Accredited Specialist in Wills & Estates Law. He practises exclusively as a member of the Contested Wills & Estates team. For more than 10 years, Adrian has helped hundreds of clients, and his tenacity and experience make him one of the most sought after Will Contest Lawyers in New South Wales (NSW).
Connect via:
Twitter
Google+
LinkedIn