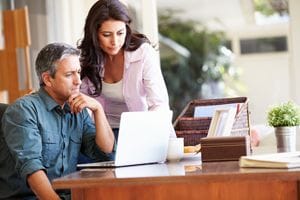 Disputes related to inheritance that arise between family members and loved ones are quite common and occur for a number of reasons.
To ensure a favourable outcome is achieved it helps to have an experienced and qualified Inheritance Lawyer in your corner. Our Contested Wills & Estates Team approaches all disputed inheritance matters with sensitivity and compassion because we understand that it is a very difficult time for everyone involved.
If you are looking for Accredited Specialist Inheritance Dispute Lawyers (Warwick Gilbertson and Adrian Corbould) and want correct advice spoken in plain English, you've come to the right place. Give our team a call or send us a message using the form on the bottom of this page and we'll tee up a time to have a free appraisal so we can better understand your situation.